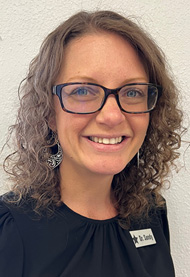 TLC Certified - Trainer
Dr. Sandy graduated from Sherman College of Chiropractic in 2013 and opened her own office in the same year. In 2018 she then bought a practice and merged the two offices into one where she currently practices in St. Joseph, MI. She is Certified by the Academy Council of Chiropractic Pediatrics through the ICPA. She has been part of the TLC family since 2015.
Dr. Sandy married her husband, Joe, in 2009. Together they have two beautiful daughters, Aurora and Lyra.
Dr. Sandy's Statement of Desire