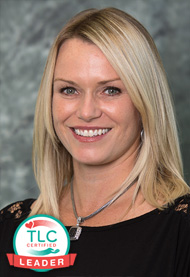 TLC Certified - Leader
Dr. Reyna LeVan was born and raised in Toronto Canada. She is a graduate of Life University and has been practicing since 2001. She has an undergraduate degree from The University of Toledo were she was a scholarship athlete.
Dr. Reyna was an Olympic trial qualifier in 1992, and 1996 for springboard diving. She was a 4 time MAC conference champion and was inducted into the University of Toledo Athletic Hall of Fame in 2003.
Dr. Reyna LeVan married Dr. Scott LeVan in 2016, and their blended family includes 5 beautiful children (Ethan, Hanna, Collette, Jake, and Max). She enjoys completing 1/2 Marathons, and competing in triathlons. She completed her first 1/2 lronman in 2017.
Dr. Reyna enjoys giving back to the profession by having PEAK students complete their intern from Life University at her facility, and teaching the G10 program at Sherman College of Chiropractic several times a year.
Dr. Reyna and her team at New Life Chiropractic have been members of TLC for the past 3 years. Team New Life has completed the Trainer Level of training with TLC and is currently working towards the Leader Level of training.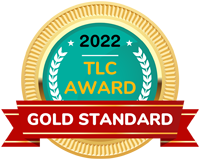 2022 Gold Standard Award

Members implementing changes – resulting in growth

For comprehensively excavating your practice bedrock and implementing TLC principles and procedures as a new foundation, we, the TLC Community, recognize you. We love you Dr. Reyna LeVan!
Dr. Reyna's Statement of Desire