TLC Expert:

Financial, Patient Care, Team Driven Practice, Balanced Prosperity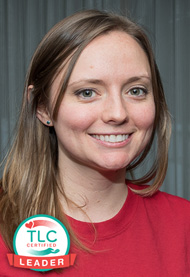 TLC Certified - Leader
Dr. Ashley found chiropractic while watching a family member struggle with the mounting side effects of medication and surgical interventions; all of which left the recipient weaker and sicker, and this didn't make sense. Dr. Ashley understands that we are all created with the greatest intention of thriving and connecting, and watching a life ripped apart by conventional medicine caused her to seek the one profession that strives to help each individual live their fullest potential from the inside out: Chiropractic!
Dr. Ashley earned her BS in biology from Keuka College in 2007 and completed her Doctorate at New York Chiropractic College in 2009. Since graduation she has continued her studies and completed the certification in pediatrics with the ICPA. Today, she loves practicing alongside her husband, Dr. Stephen Genthner, in their Portsmouth, VA family centered chiropractic practice.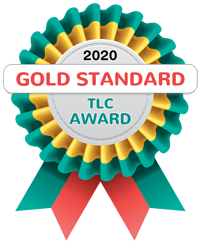 2020 Gold Standard Award

Members implementing changes – resulting in growth

For comprehensively excavating your practice bedrock and implementing TLC principles and procedures as a new foundation, we, the TLC Community, recognize you. We love you Dr. Ashley Genthner!
PREVIOUS AWARDS:

2019 Achievement Award

For consistently cultivating holistic abundance in your own practice, while simultaneously being a bastion of insight and inspiration for your members and our entire family of choice.
Dr. Ashley's Why