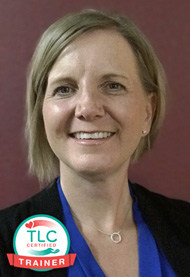 TLC Certified - Trainer
Dr. Cynthia Long was born and raised in Winnipeg, Manitoba Canada. She completed a 5 year degree in Microbiology before pursuing her passion of helping people through Chiropractic. She graduated in March 1998 from Life University where she met her husband Dr. Chris Long. They have been practicing in Chandler, AZ for the last 18 years and have enjoyed serving the families in their community. Dr. Long is very active in her community. She enjoys speaking about health and chiropractic to a variety of different groups. Her passion in practice is pregnant women and children and educating them about the importance of a healthy nervous system right from birth. She thrives on giving back to her community and is involved in helping support a local shelter through different events in their practice.

Dr. Long has 2 children Victoria and Cameron and two dogs Lexi and Shale. As a family they enjoy camping, swimming and game nights.

Dr. Long has been part of the TLC family since 2006.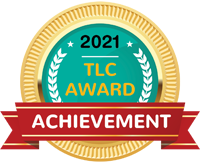 2021 Acheivement Award
For consistently cultivating holistic abundance in your own practice, while simultaneously being bastions of insight and inspiration for your members and our entire family of choice, we, the TLC Community, recognize you. We love you, Dr. Cynthia Long.
Dr. Cynthia's Statement of Desire