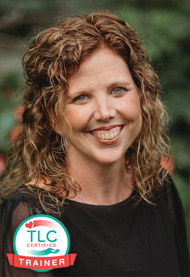 TLC Certified - Trainer
Chiropractic is in her blood. Dr Tara is a fifth generation chiropractor. She grew up helping in her dad's office and knew at a young age she wanted to help others find hope and healing from the inside out. Now as a coach she is honored to get to do this with not only her patients but also with fellow DCs. As a wife and mom of three, she is thankful for the love, guidance and support she has found in her TLC family since 2015. She loves the heart of TLC and how they simplify actions for growth. She is excited to give back to TLC and guide others on their own journey.
Dr. Tara's Statement of Desire
With an open heart I unapologetically help connect others to God, their hearts and one another.