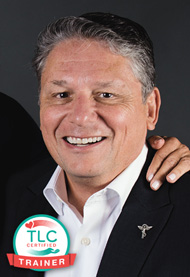 TLC Certified - Trainer
I'm Dr. Jett Gurman, licensed Doctor of Chiropractic (DC) in the state of New Jersey since 1984. I was born near an Air Force base in Mt. Clemens Michigan and grew up outside of Detroit in the city of Oak Park. I graduated Oak Park High School and attend Ferris State College. I stayed in the Detroit area working as an Optician and managed several Vision Centers until 1979 when I choose to visit and then attend Life University (formerly Life Chiropractic College) in Marietta, Georgia. I received my DC degree in 1983. While attending Life I met and shortly thereafter married my then classmate and now partner, Dr. Cathy Gurman. We moved to New Jersey (her family all live here) and we proceeded to open our practice, Westwood Family Chiropractic in Westwood New Jersey. We have maintained our family, subluxation, wellness based chiropractic practice since 1984 to present in the same town.
My professional affiliations include: Team speaker at TLC seminars, Coach and mentor for TLC doctors. Founding member of the Council of New Jersey Chiropractors (CNJC). Past Board of directors member and past Chairman of the CNJC Insurance Committee. Past member of the International Chiropractors Association (ICA), and founding member of the International Chiropractic Pediatric Association (ICPA). Team speaker in Atlanta at the "Life DE" meetings for chiropractors as well as a speaker at the "Focus Philosophy" meetings in Pa. I am also a President's Circle member at Life University. I am an active member of my local Westwood Chamber of Commerce since 1987, along with being a past Board of Trustee Member since 2009. Other affiliations include membership in the Rotary Club, Optimist International and past Scout Leader for my 2 sons for 10 years. Currently I am an active member in the Italian service organization "UNICO, Westwood chapter. I along with Dr. Cathy provide screenings, health talks and presentations throughout our community.
Both I and Dr. Cathy have been the official chiropractors for the local gymnastics school, Paragon School of Artistic Gymnastics in Norwood NJ from 2003 - 2014. We have been volunteers to the NJ based "Aids Foundation for Children". Visiting and providing, on site, free chiropractic health care services, to the staff and all infants and child residents of the facilities that were run by the organization. Starting in 2000, I have been an honorary member and the official chiropractor for the Westwood Volunteer Fire Department, donating my services to the volunteer firemen.
I am married to our own, Dr. Cathy Gurman, since 1983 and we have 3 grown kids Skylar, Geena, and Max. We live in the town of Monvale and our practice is in Westwood in Bergen County New Jersey.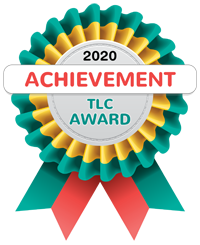 2020 Acheivement Award
For consistently cultivating holistic abundance in your own practice, while simultaneously being bastions of insight and inspiration for your members and our entire family of choice, we, the TLC Community, recognize you. We love you, Dr. Jett Gurman.
Dr. Jett's Why